Welcome to
Hope's Dog Fencing
Hope's Dog Fencing installs new dog fences by Pet Stop® and services all brands including Invisible Fence®, Pet Safe® and others. Pet Stop® brand equipment is compatible with Invisible Fence® and, since our products are made in America, Hope's Dog Fencing provides the best solution for every pet containment challenge.
Hope's Dog Fencing proudly serves the entire Bluegrass area of Kentucky and we look forward to adding your pets to our Pet Fencing Family!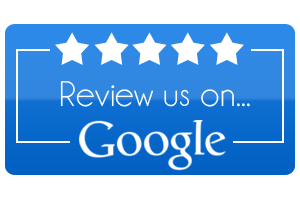 Read Our Reviews
Customer Testimonial
Two words…. GENTLE STEPS! The difference between a successful install and being just another "we used to have one of those invisible fences" stories… gentle steps, and the incredible guidance and care Hope invests in her clients – and by clients, we don't mean the people… this Lady LOVES animals and she's absolutely one of the best in the business! Our labs were 6mo at the time of the install, and we followed Hope's instructions to the letter and now we leave them out all day long without a single concern. Whether it's random deer, wild turkey or the occasional neighbor on their morning walks, our dogs love their freedom but they know their boundaries! 5-Stars is barely adequate to describe this experience, from install to final field test with the dogs. Dont be just another invoice for some brand who only cares about volume business. Hope's Dog Fencing is the only call you need to make!! Thanks Hope!!
Experience the difference true pet-passion makes!
Hope's Dog Fencing provides superior quality electric pet fencing in Central Kentucky. Your pet deserves the individual TLC that Hope's Dog Fencing provides. We use only advance-certified Gentle Steps fence training, allowing your pet to learn her boundaries without the trauma associated with inferior brands. We love pets and their safety and happiness is our #1 priority – call us today and find out how Hope's Dog Fencing can provide you with a reliable, safe electric pet fence system that will give your pet the off-leash freedom, exercise, and happiness they deserve…all while giving you the confidence that your pet is safely contained to your property.
Learn More
Training
Hope's Dog Fencing offers personalized, low-stress electric dog fence training that is easier on you and your pet. Our GentleSteps™ program is the only one designed to "contain the timid without trauma and the bold with spirit intact".
Learn More

"The Best Fence You'll Never See", Pet Stop® equipment is proudly designed and manufactured in the USA and is compatible with most professional systems, including Invisible Fence®. Our EcoLite receiver is the only professional rechargeable receiver on the market and our UltraTuff receiver can survive the rowdiest of dogs. With literally thousands of programming options, all of our products can be customized to best fit each individual pet's personality.
Current Owner Support
If you're having trouble with your existing underground fence, we can help you! Whether it's Pet Stop®, Invisible Fence®, Dogwatch, Dog Guard or other system, we provide prompt, competent, service when you need it. Our products are compatible with most professional systems, including Invisible Fence®. We offer a low-cost trade-in program to upgrade your existing equipment. You can upgrade to Pet Stop® rechargeable collars now for less than you might think!
Get Support
Hope's Dog Fencing
Top Fence Companies in Lexington
Service Areas
We proudly serve the following areas of Central Kentucky:
Anderson County | Bourbon | County | Boyle County
Clark County | Fayette County | Franklin County | Henry County|
Jessamine County |Madison County | Mercer County
Montgomery County | Scott County | Shelby County | Woodford County