Hope's Dog Fencing
Locally owned and operated in Central Kentucky.
We look forward to adding your pets to our Pet Fencing Family!
---
Get A Free Quote
Dog Fencing
With Hope's pet expertise and Pet Stop's superior-quality, highly customizable products, getting a professionally installed dog fence from Hope's Dog Fencing is quick, easy and surprisingly affordable!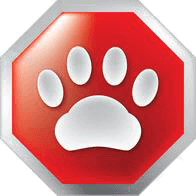 Freedom & Safety for Your Pet
Indoor and Outdoor Systems
Hopes Dog Fencing provides unparalleled customer service and support. We even provide independent support for Invisible Fence® brand systems and most other underground pet fencing systems.
---
Outdoor Solutions
We provide installations of outdoor underground fencing system that will not only keep your pet safely contained, but can also keep your pet out of your garden, landscaping, pool or other off-limit zones.
Indoor Solutions
Pet Stop brings the benefits of boundary setting indoors, too. Our technology can easily keep kitty off the kitchen counter, the dog out of the litter box or correct any other behavior issues you may be having.
"How do you spell disaster? Three Jack Russells and a cut Invisible Fence wire in the yard! In less than 24 hrs, Hope saves the day. This occurred mid afternoon Tuesday and Invisible Fence returned my SOS Wednesday morning with the message that they'd be out MONDAY! Really???!!! Hope made the "kids" happy and their Mom, too! It'll be Hope and Pet Stop for me from now on! Two thumbs up!" Lee Black, Lexington
Training
Perhaps the most important part of the electronic dog fence, the fence training makes sure your pet knows their boundaries. We use a low-stress, pet-friendly training technique called GentleSteps™. Pets learn faster and are much happier with GentleSteps™.
Learn More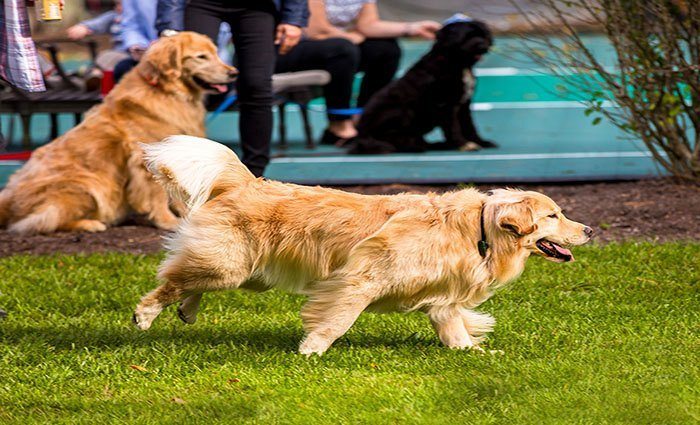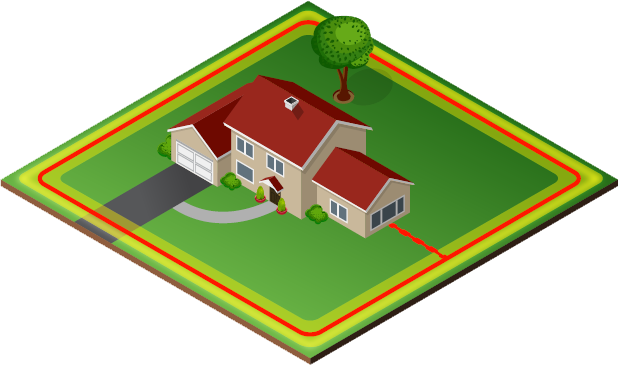 Full Perimeter Loop
Our most common layout installation is a Full Perimeter loop. This layout gives your pet free range to roam your entire yard but not leave it.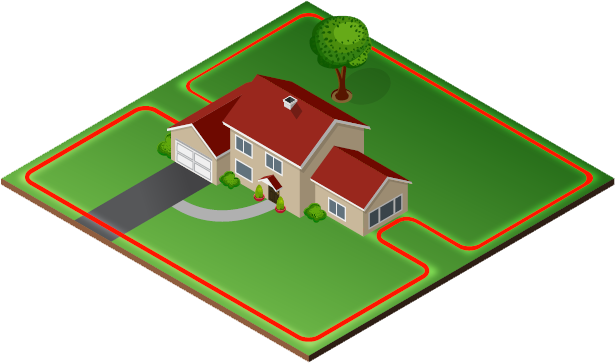 Figure 8
Also common is the Figure 8 layout. It's like the Full Perimeter loop, but with a pinch in the middle. This allows you to contain your dog in either the front yard or the back yard, it's up to you.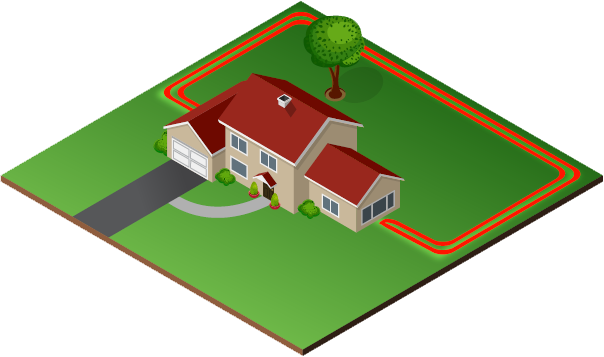 Double Loop
The Double Loop layout is used to contain only the front or back yard. It's generally only used when your property's geography won't allow for installation around the whole property.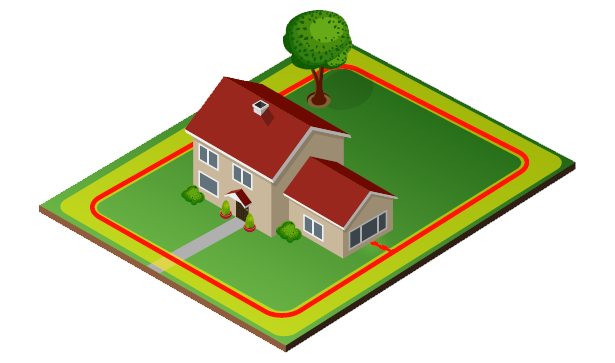 Edge-To-Edge™
Small yards are no problem at all for Pet Stop technology. Our boundary fences offer settings to create a one-sided signal zone around the perimeter wire in order to maximize the amount of yard your pet can enjoy.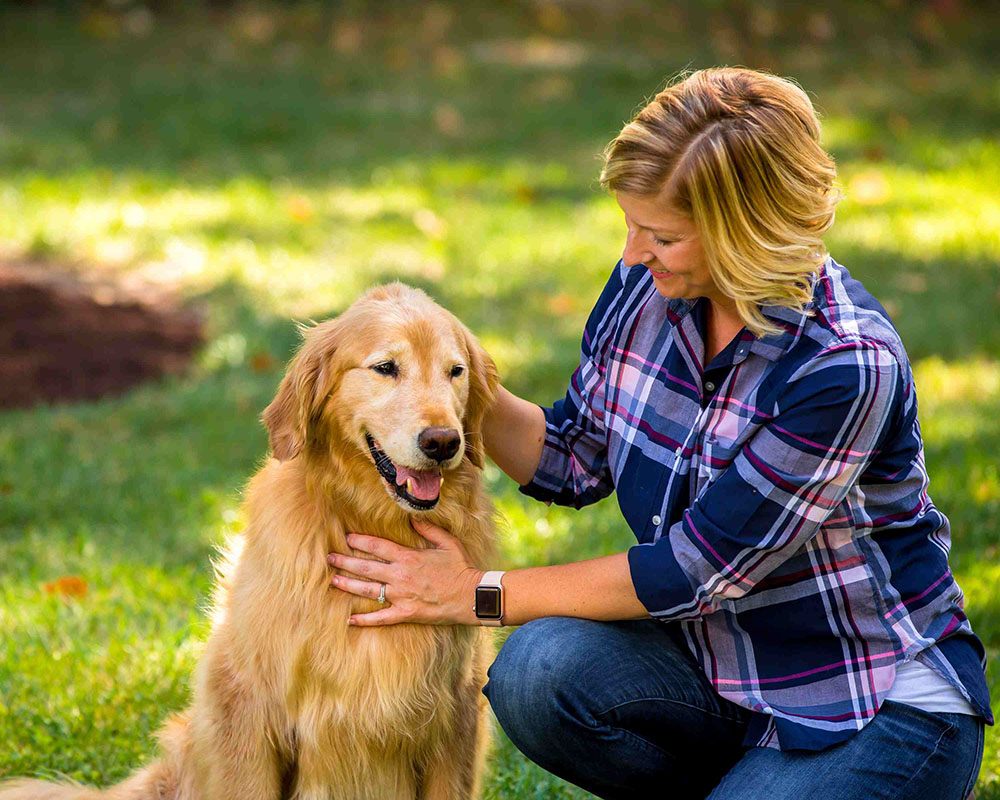 Service
Hope's Dog Fencing is dedicated to providing you with ongoing outstanding customer support long after your initial pet fence system has been installed. If you have any questions, concerns, or require any maintenance or troubleshooting on your electronic pet fencing system, please contact us – we'd be happy to help in any way we can.
Request Service